Energy Made Easy beta is now live
Energy Made Easy beta will showcase three improved ways to find energy plans. We will ask you different questions to guide your search.
Enter your NMI (National Meter Identifier)
If you've lived in your home for more than a year, your NMI will give you the most personalised results. You can find your NMI on your electricity bill. It gives us data about how much electricity you use.

Enter your energy usage manually
Enter some information like the first date of your first bill and the last date of your last bill as well as your usage amount in that time period to find plans suited to your needs.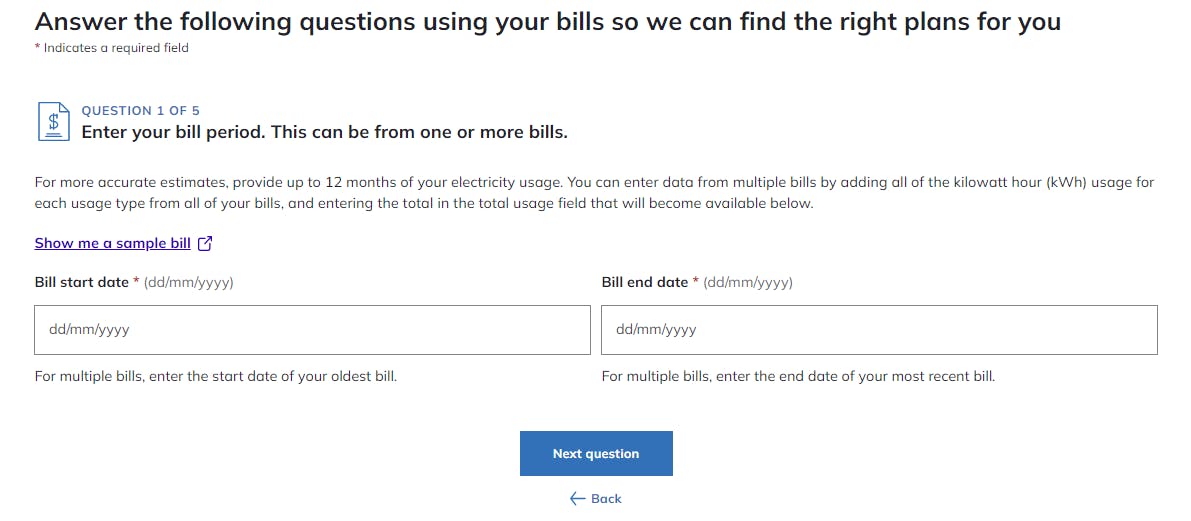 Quick compare
Find the lowest-cost plans based on how much energy homes like yours use. You don't need any bills to compare this way.

Continuous improvement
We are committed to continuously improving Energy Made Easy and would welcome your feedback to let us know what we are doing well, and where we could do better, so that we can improve your experience. You can help us by:
completing a survey that will be appear on the beta website - click on the Feedback button

completing our

Contact form
Last updated on Tuesday, June 20, 2023 at 2:26 PM